Peanut brittle bar forming and cutting machine
is used for peanut brittle,cereal bar processing.the mold siza can be customed.
The machine is easy to operate,discharge fast,low attrition rate. Not only can reduce the time of the operation of the workers, but also greatly improve the efficiency of the whole production.
The machine including heating and stirring, reciprocating flat, its operation is easy.stir even the finished product size,consistent weight.automatic control of reciprocating motion, flat even flat.
We also have
automatic peanut brittle molding machine
,
peanut roasting machine
,peanut peeling machine.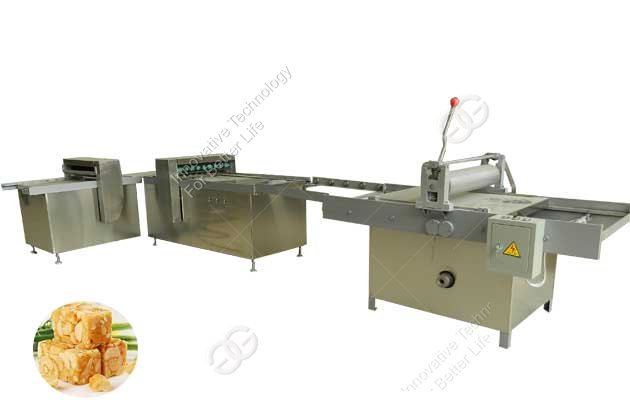 There is peanut candy forming cutting machine working video