The
peanut bar nougat production line
is mainly used for making peanut brittle bar and other nut bars.The production line including peanut roaster,peanut peeling machine,sugar cooking machine,mixing machine,forming machine and packing machine.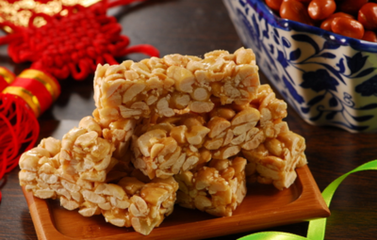 Feature:
1.The production line have heating and stirring,it is reciprocating platen and automatic cutting composition, with simple operation, stir the finished size, weight consistent.
2.the size can be customized according customer's requirements.
3.The mixing machine adopts far-infrared plate heat, heat uniform,it have automatic temperature control system, temperature regulation more convenient.
4,Automatic control of reciprocating motion
5,finished product size, weight is consistent.
The automatic molding machine is mainly used for peanut brittle,sesame candy,cereal bar etc. we also have
sesame candy molding machine
.