The
granola bar making machine
is mainly used for crisp egg cakes, rice crisp, frozen swelled candy rice etc recreation food agitation.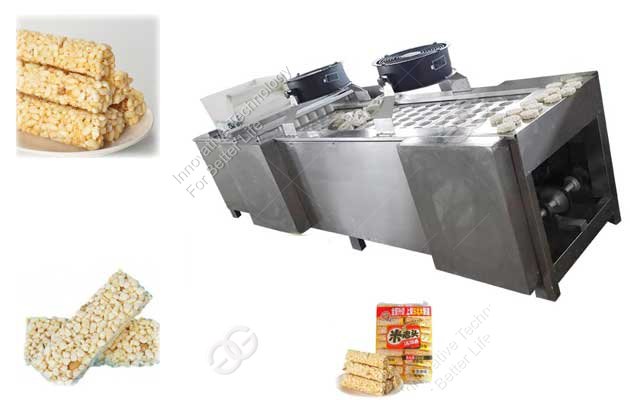 Characteristics:
1,The machine adopt computer control,it have advanced design, stable no impact, no shaking, solves such problems as domestic counterparts slow vibration.
2, Mold and hopper are designed with food-grade material production, it is health and safety.
3,Forming the system of electronic eye tracking position, two machine correcting, positioning accuracy, and high yield.
4,Automatic fabric material, automatic feeding, automatic ejection, and low defects.