The
peanut skin removing machine
is the most advanced peanuts dry peeling equipment,the machine with reasonable structure, smooth operation, long service life, clean rate higher characteristic and so on. And many sets of combination to use, peeling quality meet export standards.it mainly used for peanuts, peanut butter,peanut candy, milky white peanut milk, peanut particles of peeling before production.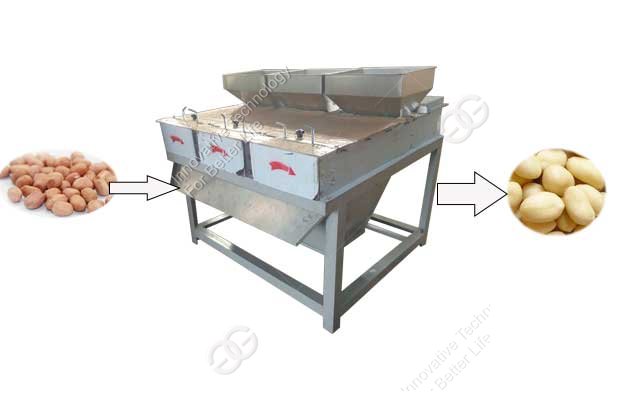 The machine have stable performance and long service life.its peeling rate is high.it also have high productivity, half grain rate is low, the advantages of good quality,it is suitable for processing all kinds of peeling peanuts.
We also have
peanut roasting machine
,peanut brittle molding machine and so on.
There is the peanut skin removing machine working video