The
sesame brittle production line
is mainly used for making sesame crackers,if you want to use this machine to make peanut brittle,you should cut the peanuts into small granules first, about 3mm size.then use this machine to make peanut brittle.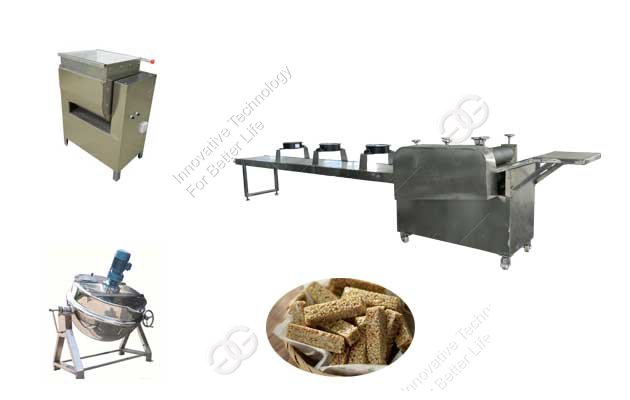 The two rollers in front of the machine is mainly used to press the sesame brittle,then the molding machine to cut into pieces.
We do the mold according to your sesame brittle size ,if you want to make different size of sesame brittle ,you just need change the mold.
Features
:
1. Frequency control, leveling cut a molding
2. With multiple leveling structure, to suppress the formation of uniform thickness
3. Advanced frequency control, to meet your needs of different products
4. Automatic cutting, saving time, labor, economic convenience
We also have
sesame bar molding and cutting machine
.